Streamline sample preparation workflow / Boost up laboratory productivity
RayKol Group(Xiamen)Co., Ltd. and Agilent Technologies(China) Co., Ltd entered a strategic collaboration that commit to innovate laboratory automation. The signing ceremony of this collaboration was held in Xiamen, headquater of RayKol Group, on September 21, 2022. This collaboration aims to provide integrated laboratory solutions from sample preparation to data analysis and operation supports, based on complementary advantages from Agilent China's high-performance analytical instruments and RayKol's automated sample preparation systems. The companies will build up comprehensive plans to encourge collaboration in products, applications, and services, aiming to promote innovation in laboratory process.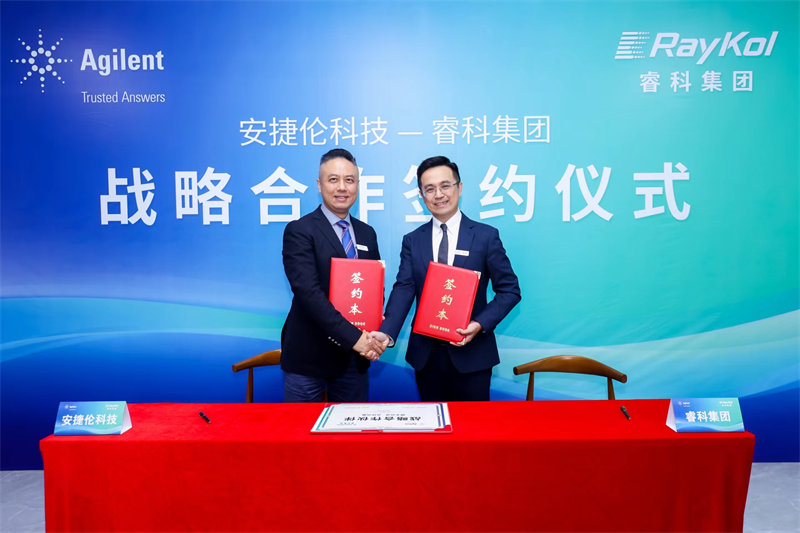 Figure 1: Victor Chan, Vice President, General Manager of Greater China, Agilent Technologies(left) & Zhijie Lin, Chief Executive Officer, RayKol Group(Right) signing the agreement of strategic collaboration
With the innovative laboratory automation systems and solutions co-created by Agilent China and RayKol, this collaboration would be a milestone in the advancement of Smart Laboratory for the companies. Combined the application of analytical equipment, it will focus on providing end-to-end lab solutions for sectors of food, environment, forensics and traditional Chinese medicine. Through elevating the automation level of sample preparation, it could simplify lab workflow and increase lab productivity while reducing labor cost and minimizing operation risk, further enhance the safety and stability of lab environment, to ultimately achieve a breakthrough from labor-intensive laboratory to A Smart Laboratory.
Victor Chan, Vice President, General Manager of Greater China, Agilent Technologies, commented: "Agilent China has always been dedicated to providing advanced laboratory solutions to customers through continuous innovation and local cooperation. Agilent China looks forward to working with RayKol Group to raise the laboratory efficiency and reliability to the greatest degree, together intepret the development and prospects of unmanned laboratory, to push the advancement of laboratory automation in China."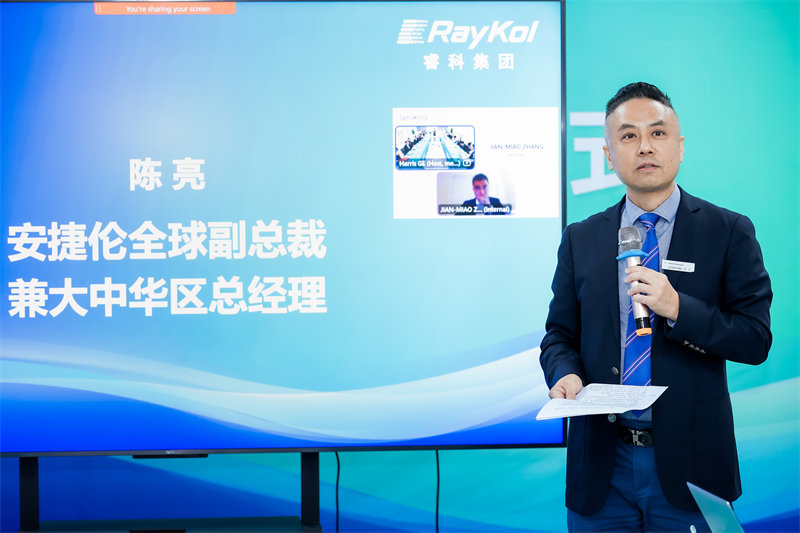 Figure 2: Victor Chan, Vice President, General Manager of Greater China, Agilent Technologies, commenting
Zhijie Lin, Chief Executive Officer, RayKol Group, commented: "RayKol's goal is to provide a full automated laboratory solution that focus on improving the performance of inspection and testing industry. The collaboration with Agilent China enables us to integrate automated sample preparation systems with advanced analytical technologies, to provide automated & smart lab solutions from samples to results. RayKol will continue to work with its laboratory automation technology and experience, and consistently pursuit and develop new solutions for laboratory automation."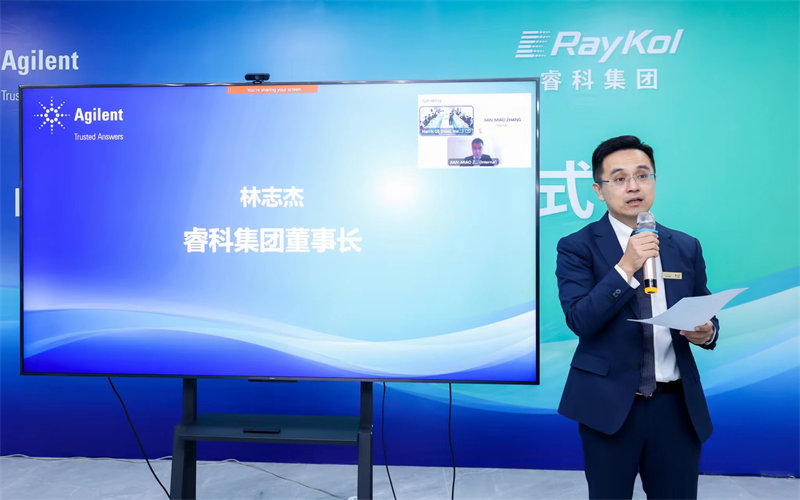 Figure 3: Zhijie Lin, Chief Executive Office, RayKol Group, commenting
RayKol Group has more than 10 years of R&D experience in the field of sample preparation automation. Until today, RayKol has established three levels of automation for smart laboratory, including single-module equipment, workstations, and systems with robotics.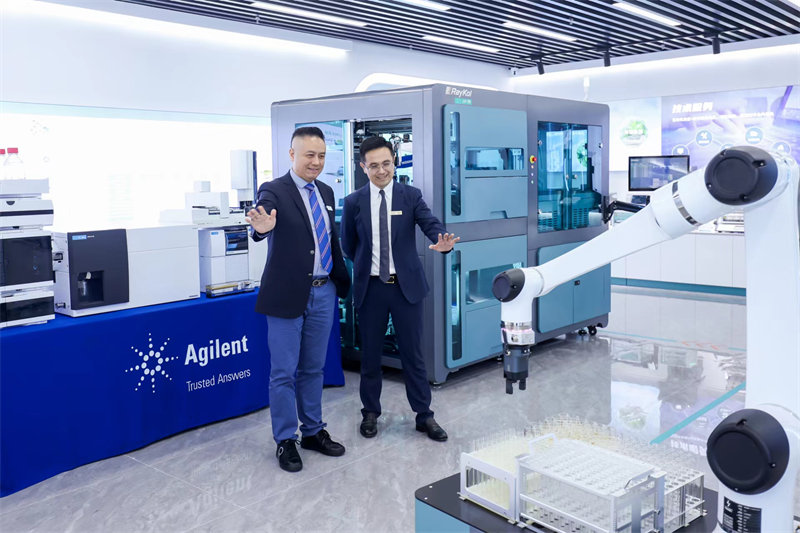 Figure 4: RayKol ISP700 multi-functional sample preparation workstation and AGV robotics in Smart Laboratory showroom of RayKol Group
RayKol's product range includes 35 kinds of automated equipment, 3 types of multi-functional automated workstations, and 1 unit of multi-step sample preparation system. Especially, the automated sample preparation workstations, designed for analysis of pesticides and drugs in foods, can complete entire procedure under fully unattended operation. Besides, RayKol's automated sample preparation equipment has been widely applied into each step of organic sample pretreatment from extraction to concentration, such as pressurized fluid extraction, automated solid phase extraction, nitrogen evaporation, to cater to any user's requirements.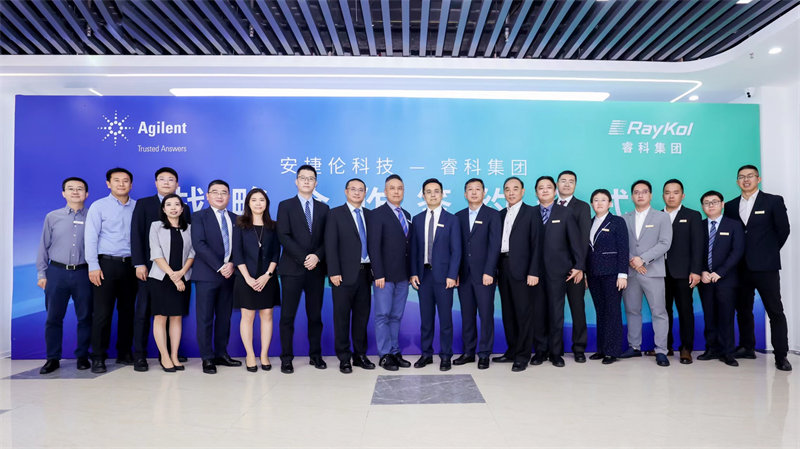 Figure 5: Signing ceremony of Agilent Technologies(China) and RayKol Group
About Agilent Technologies(China)
A global leader in the life sciences, diagnostics and applied chemical markets, dedicated to providing insight and innovation to improve the quality of life. The instruments, software, services, solutions and experts of Agilent Technologies(China) provide more reliable answers to the most challenging questions for customers.
About RayKol Group
A leading manufacturer and supplier for automated laboratory solutions, focusing on improving the performance of inspection and testing industry. The company is committed to providing customers with high-quality products and one-stop solution services, in the three main field of food safety, environment protection and life science. RayKol Group provides a variety of self-developed innovative products, including automated sample preparation systems for analytical lab and life science, consumables and reagents, customized systems. And they are widely applied to the field of environments, foods, pharmeceuticals, forensics and life sciences in various public and private sectors, such as government departments, research institutes and universities, third-party laboratories, industrials.
For more information about RayKol Group, please visit www.raykolgroup.com .