Since RayKol Group was founded, we have never ceased to pursue a higher level of quality management. After years succeeded in securing ISO 9001:2015 Quality Management Systems Certification, we recently acquired the certification of ISO 13485:2016 Medical devices - Quality Management Systems. It promotes the growth of RayKol quality management system to the next level, marking a new phase of medical devices, extended from analytical and life science laboratory equipment.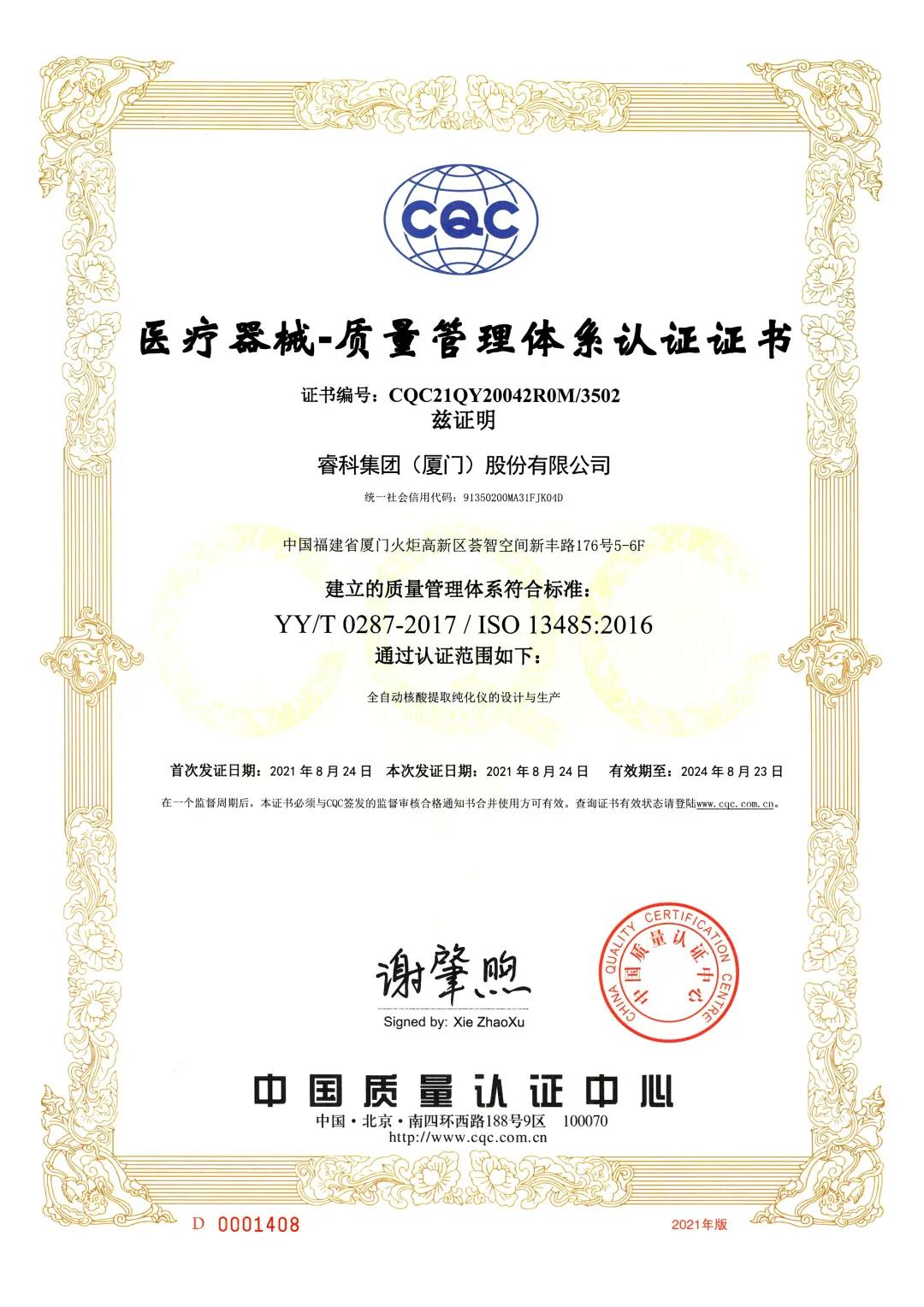 ISO 13485:2016 Medical devices - Quality management systems - Requirements for regulatory purposes is established by the technical committee of ISO/TC 210 Quality management and corresponding general aspects for medical devices. This international standard specifies the requirements for a quality management system, where an organization needs to demonstrate its ability to provide medical devices and related services that consistently meet customer and applicable regulatory requirements. The implementation of ISO 13485:2016 plays a catalytic role in the efficiency and customer satisfaction improvement, cost-effectiveness, risk management and quality assurance.
Through all the joint efforts and cooperation of all RayKol staff, we successfully passed the certification of ISO13485:2016. It is a great stamp of approval for our existing quality management system and product quality. With the establishment and implementation of the quality management system, it contributes to elevating the level of quality management and assuring product quality; it reinforces the market competitiveness of RayKol within the industry, provides a stronghold for high-quality development; it also facilitates self-growth of all RayKol staff with driven motivation.
RayKol will take this accreditation as an opportunity to continuously refine internal management and improve product service level with refined management as a solid foundation by strictly following standards of Quality Management Systems. We are dedicated to the research and development of innovative products, committed to providing better products and services, in order to guarantee the long term development of RayKol with hardcore technologies.